Guide & some advice for building your self hardware
XProxy software needs 5 parts to work:
Server proxy: XProxy Box or any Ubuntu PC 64-bit.
4G dongle/ 4G USB/ 4G AirCard/ Android Phones.
USB Hub to expand usb slots for many dongles plugging.
SIM cards with data plan.
High speed internet service if you want to use on outside.
For more information about part of hardware, you can get more information here
Finding hardware suit for XProxy
Some experiments of hardware building to create proxies are synthesized for each component.
You can refer or contact us to build the system that suits the most needs.
BUILD PROXY SERVER
If you are looking for a device for personal use, small and medium projects under 40 USB/system, you can use the following types of hardware.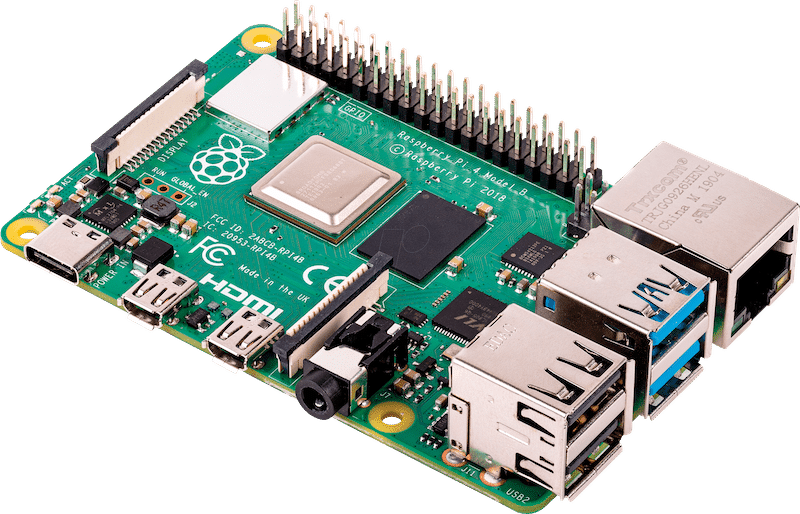 Can support for small system less than 15 dongles. Easy to purchase everywhere in the world. You can get it in your country. But the cost of device may higher than XProxy Box XB22 and you need spend time to configure, install Raspbian OS & XProxy software.
Switching from other services and you already have the device
You are using Proxy Box from another service such as: Proxidize Micro Box, you can use it with our software perfectly, we supported it very well.
XProxy Box is a palm-sized box that automatically generates an LTE/5G proxy at your home.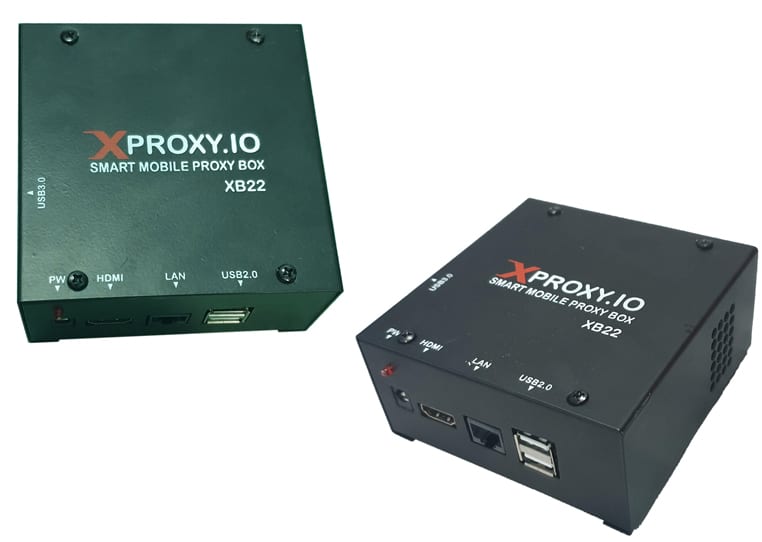 Specification:
- Processor: Qualcomm Snapdragon / Cortex A53 Quad Core.
- Ethernet speed: 100Mbps.
- RAM storage: 4GB.
- ROM memory: 32GB.
- Support maximum: 40 dongles.
- Support both LTE dongles and Android phones.
- Include XProxy Software Free Lifetime.
The advantage is compact, convenient, you don't need to spend time configuring and installing everything, You just need to Plug and Play according to the instructions to use.
See XB22 Pricing
PC that support 64 bits with Ubuntu OS can be used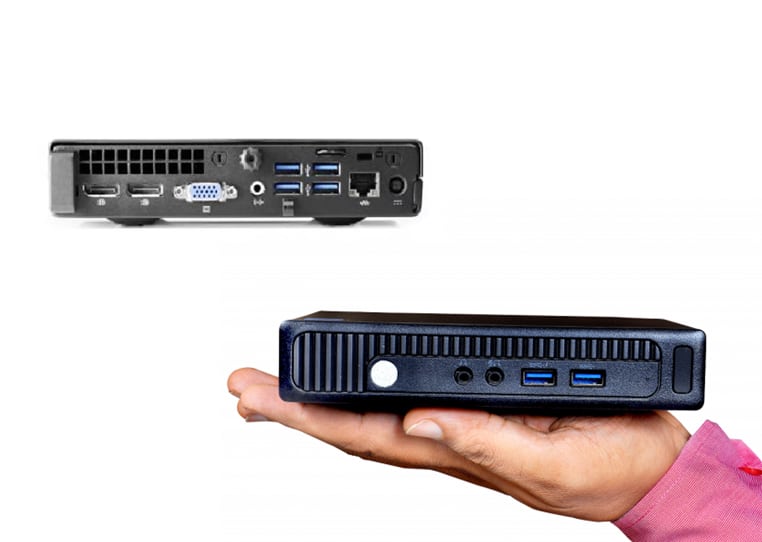 Some advice for building PCs on a large scale. You can get it in a local store in your country.
- Motherboard supports Gigabit Network card:

Usually 1Gbps is enough, but if you want more, for example 2Gbps or even 3Gbps, it's required to set up a router supporting 2 or 3Gbps too.
- If you are looking for hardware support up to 100 dongles or more, you should find a motherboard with multiple USB Controllers 2.0 (EHCI) rather than USB 3.0 (EHCI).

Because USB 3.0 can't handle too many dongles. You can add more USB controllers with PCIe cards for expansion.
Some stable PC models fully tested by customers over years:
Dell Optiplex series 9020, 7010
HP Elite 8300
HP ProDesk 800G1, 600G1
Hardware requirement:
Memory 8GB or higher is better
SSD: Minimum 64GB
For an easy to build with all software pre-installed, stable for running 24/7, cheap price from 99$, you can get our device XProxy Box XB22, link for product here.
CHOOSE THE RIGHT 4G DONGLES / USB 4G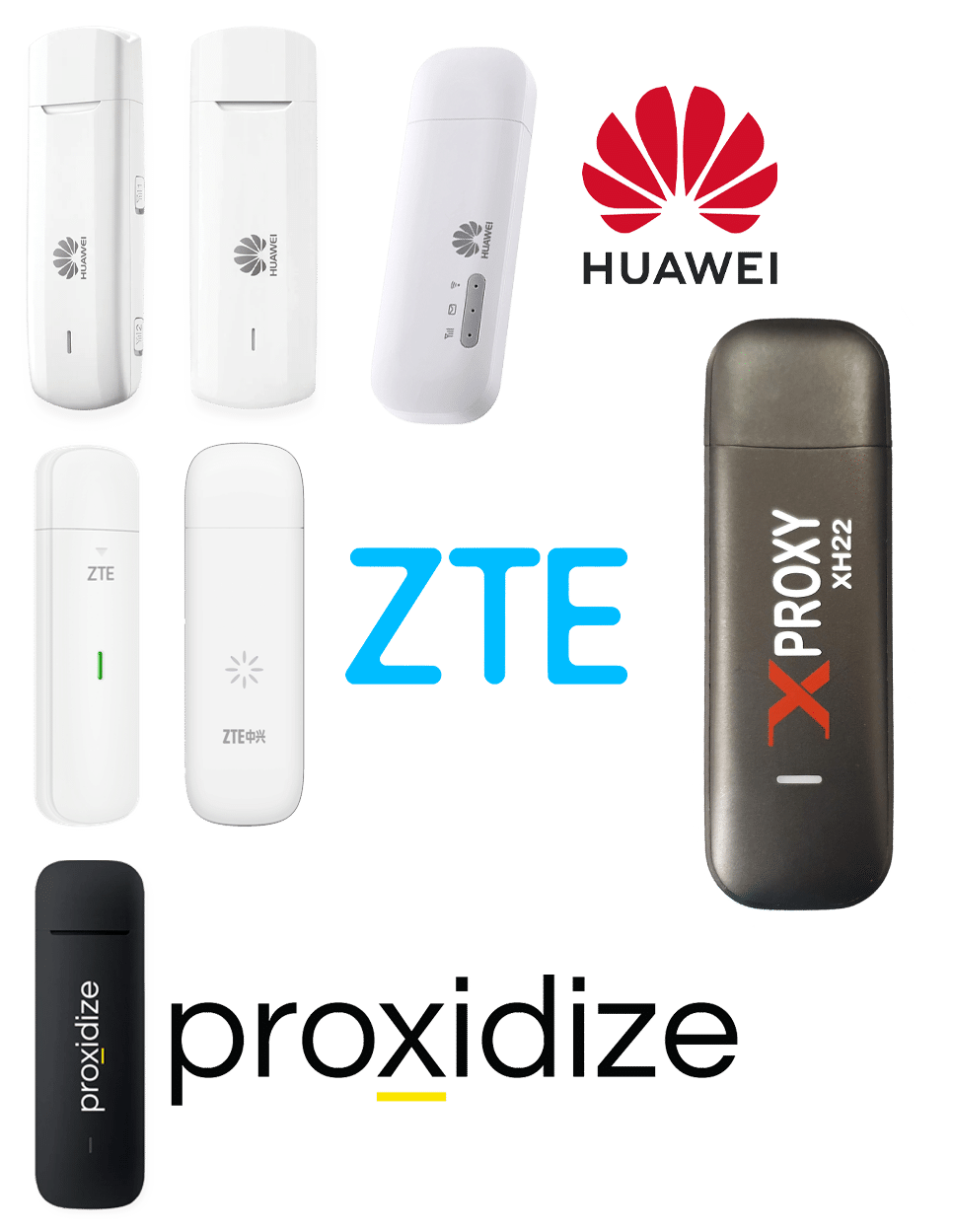 XProxy supported various dongles:
Huawei E3372h, E8372h (model 153, 510, 320, 607)
ZTE Hilink (3372, 8372)
Proxidize dongles (all model supported)
XProxy XH20, XH22
Customers should use branded USBs with a clear origin to avoid fake goods. Long-term use will be quickly damaged and unstable, so you need find best provider with warranty support. All XProxy hardware have 12-months warranty and after-sales support.
With many years of experience for mobile proxy building with 4G dongles, we sell more than 20,000 pcs of XProxy XH20 USB and the latest version is XProxy XH22 with many outstanding advantages, trusted by thousand customers in 65 countries.
Here are some key features of XProxy XH22 dongle: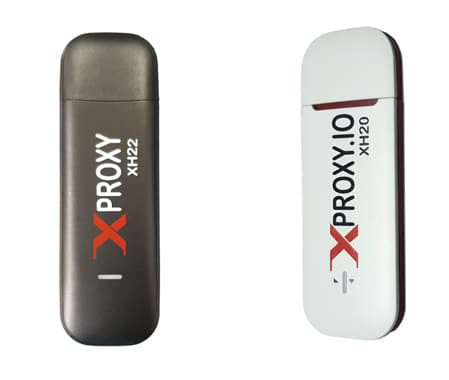 - LTE speed CAT 4 (DL: 150Mbps / UP: 50Mbps)
- SIM size: Micro - It does not matter where you are, XProxy XH22 supports all carriers that support GSM sim in the world (including North America as USA, Canada,...).
- Support a variety of 3G/4G/LTE bands:
FDD-LTE: B1, B2, B3, B4, B5, B7, B8, B20, B26, B28, B66
TDD-LTE: B28, B40, B41
WCDMA/HSPA/HSPA+: B1, B2, B4, B5, B8
- Integrated and optimized from firmware to XProxy software, specialized in creating proxies.
- Support fast IP changing in 3 seconds for each operation.
- Support dual-stack IPv4 & IPv6, so if your sim card support IPv6, then it will be produced another type is IPv6 proxy.
- Use 24/7, not hot, durable for many years.
- Ready to install, customers only need to use it without additional setup.
- Low cost and always available in stock in large quantities.
- Industrial series should be extremely durable.
See XH22 Pricing
CHOOSE THE RIGHT THE USB HUB - SUPPORTS MULTIPLE DONGLES PLUGGING IN
- You should look for USB Hubs that support multiple connection ports.
- The distance between the sockets must be large enough to ensure heat dissipation between the USBs, avoiding signal noise.
- Must have external power supply for the proxy system working continuously and stably.
- Output current per USB slot requires 5V (1-1.5A).
- For Sipolar USB Hub 20 ports, we recommended to use less than 15 dongles for stable because it has only one power adapter. - For Sipolar USB Hub 32 ports, you can use maximum 32 dongles with dual adapters included. - Some Industrial USB Hub models, you can looking for it in local store:
See USB Hub Pricing
Choose with saving and efficient criteria, don't spend a lot of time looking for the right equipments
Use for personal and small projects under 20 proxies / servers.
Use in many places, each place less than 20 proxies for the purpose of creating many proxies with different locations.
You can refer to the equipment with the following configuration:
For beginning to use & test your business:

1 x XProxy box XB22
5 x XProxy dongle XH22
1 x Industrial USB Hub 20 slots
For scale with your small project. On each location (ex: Texas, California,...), you can put one or two the kit above to get more IP ranges.

1 x XProxy box XB22
20 x XProxy dongle XH22
1 x Industrial USB Hub 32 slots

Choose with powerful hardware and high configuration
- Using for proxy renting business, need the device to handle many requests from users.
- Used for crawling, scraping with hundreds of threading.
We recommended the kit with specifications:
Depend on your purpose, you can increase or decrease number of 4G dongles & USB Hub.