IP Rotation Function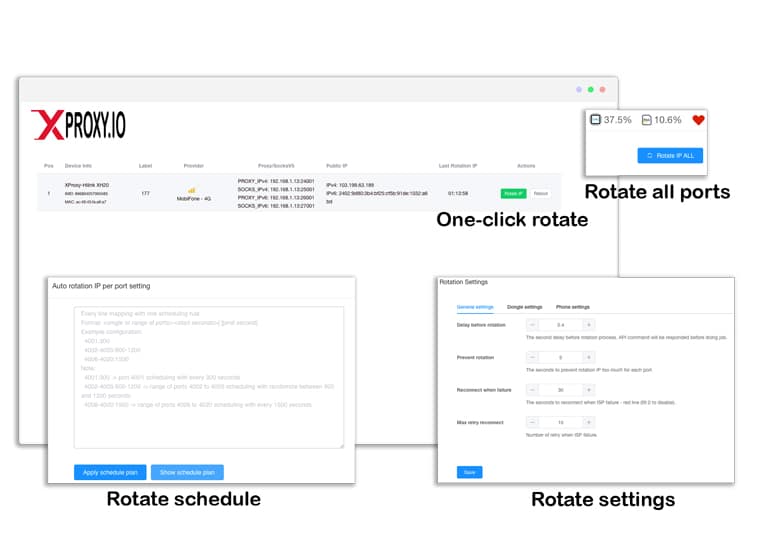 Changing IP with XProxy is simple with one click or full API to integrate with your bots. XProxy does not limit any IP rotation request, you can rotate as much as you want, and every time only takes 3-7s depending on the model of the dongles.
Understanding for some system does not integrate API to rotation actively, we have the scheduling function, you can schedule XProxy to change IP automatically in 5-10 minutes for example. In this way, a proxy will have a constantly changing IP, running more accounts without blocking.